Being Followed
by Aleshia


How I know the Police
by Melissa
Hi Kids!
Keeping yourself safe is the most important thing on this planet.
This issue of Kidz Korner has some short stories and advice from friends at Tawa School which is situated just north of Wellington in New Zealand.
Constable Kiwi wants you all to remember a couple of important tips:
We all have the right to feel safe all of the time
There is nothing so awful that we can't tell someone about it!
Until next time -
Konstable Kiwi.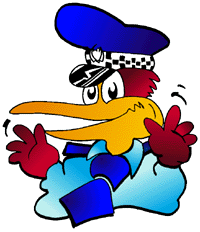 Mike's Word Find